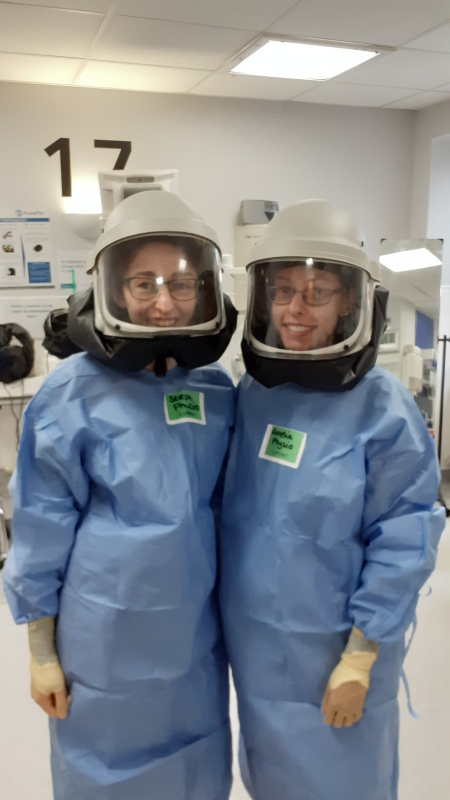 Right now we need your help to fund a new staff room for the 300 staff in the emergency department at East Surrey Hospital, to establish a new staff hardship fund for SASH NHS staff in urgent financial hardship, and to support other ideas from staff which help their welfare. 
Find out more, and donate now, at www.sashcharity.org/staffwelfare 
2021 Archive Page
Staff across the health and care system do difficult jobs. Right now, we know that people across the system are under significant pressure, with increased demand, and system wide challenges which can lead to huge pressure on staff in our hospitals (and others across the country). 
As the hospital charity, alongside our work for patients and families in the area served by SASH NHS Trust, we know that our supporters want us to help SASH NHS Trust to do more to look after staff working across our hospitals, particularly where we receive gifts in recognition of excellent care received. 
With your support we hope to do three things:
Create new and enhanced rest areas for staff
We hope to further enhance areas for staff and visitors across SASH NHS Trust. Donations to the staff welfare campaign will help further enhance spaces for people to take breaks, to rest, to get some fresh air. All essential for people visiting loved ones in hospital, and for staff to be able to step away from clinical areas and take a break. 
Help us say yes to ideas from staff
How did donations help through COVID-19?
Since COVID-19 began, it has been remarkable to see how your generosity and acts of kindness have helped SASH Charity to support NHS Staff and patients. Read here how your donations have helped.
We are deeply grateful for this support, which alongside significant contributions from NHS Charities Together, has supported urgent interventions and items for staff and patients through the pandemic (for example Tablet Computers for patient video calls, for every ward at SASH, psychological support for staff), and forthcoming improvements to the hospital environment, which will benefit people long beyond this pandemic.
We are asking for your help again.
As we move into the next phase, the country and the NHS face different challenges, and we are once again asking for your help as we seek to deliver a meaningful legacy for NHS staff and patients beyond this initial phase of the pandemic.
We will continue to adapt and develop throughout this unprecedented period in our National Health Service to help get your support to where it is needed most across our hospitals. We wanted to let you know what we are doing on your behalf:
Supporting staff ideas
We support staff ideas which help them go above and beyond for patients in Surrey and Sussex. Explore our Google Earth map to see some examples. This is only possible thanks to your support. If you work at SASH you can apply here for funding for your own ideas.
Creating new spaces for staff and visitors
Directly in response to staff feedback, and thanks to your support, we are creating a number of new and improved rest areas around the Trust. These will provide new spaces for staff to rest, and for patients or visitors to take a quiet moment. Alongside the flagship projects at East Surrey Hospital, your support for our staff welfare appeal is helping make improvements to every staff room around SASH NHS, ranging from a new kettle for the team in Caterham (because a cup of tea is important!), through to new furniture, and decor for staff in Crawley and Horsham.
Thanking staff for their work through the pandemic
It's been an extraordinary period for NHS staff. With your help, we hope to support a thank you event(s) for the teams who have done so much during the last 18 months. These will be for each and every team across SASH NHS Trust, from cleaners, to porters, nurses, and leaders. Because we (like you) love our NHS staff, and want to say a small thank you.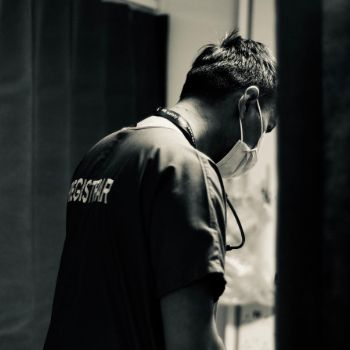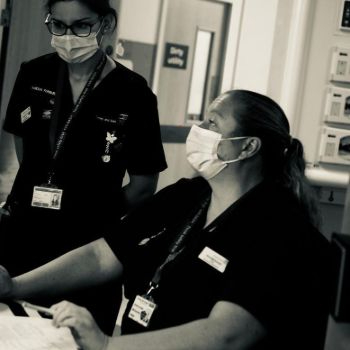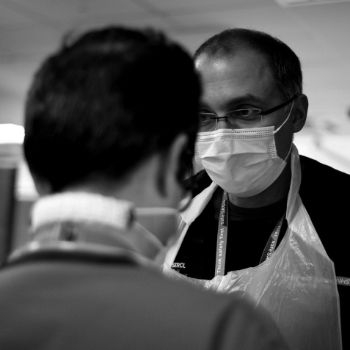 Donate online here - you can also leave a message of support for SASH NHS staff.
Text SASH to 70085 – This donates £5. The text costs £5 plus one standard text message.
Your donations will be used right here at East Surrey Hospital, and Surrey and Sussex Healthcare NHS Trust to help staff to continue to go above and beyond as they provide exceptional care.
Together we are an incredible community.
Thank you for your help