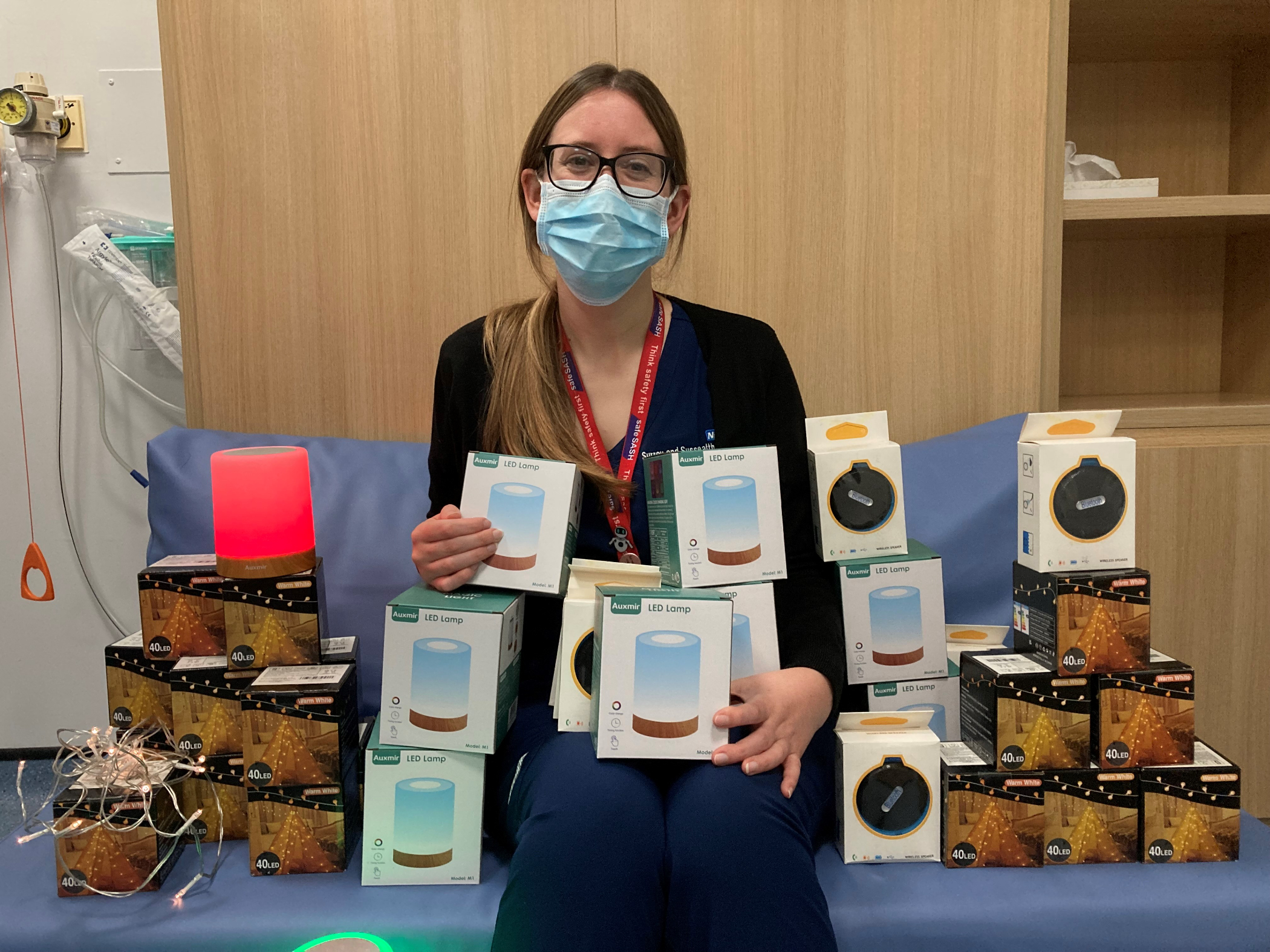 Your generosity has enabled the purchase of an array of lights, lamps and fairy lights, that have helped to make the wards feel less clinical for women being induced and in labour. The idea for assisting with positive birth experiences came from our Birth Centre Lead – Jo Pitcher, who recognises that calming lighting is a great addition in creating a comforting atmosphere.
The lights are expected to help expectant mothers relax during their labour and delivery. The lights have multiple colour settings; from soft warm lamps that create a cosy home-from-home feel, to an array of colour options to offer a whimsical touch. Having the choice of mood-lighting to cater to our patients and their wishes has made our staff in the maternity department thrilled to have so many options to offer.
It is a reminder that small acts of kindness can make a big difference in people's lives, and the new lives that we welcome into the hospital all year round.
To make more meaningful moments happen, please consider donating to our appeals