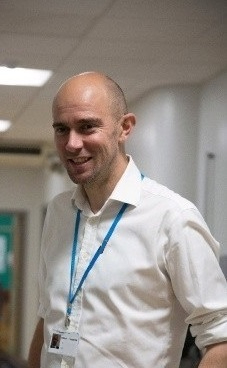 We are delighted to welcome Andrew Bickerdike, who has joined to lead SASH Charity to help SASH NHS Trust go above and beyond for patients and families in Surrey and Sussex.
Andrew joins us from Guy's & St Thomas' Charity, where he led the charity for Guy's Hospital, St Thomas' Hospital and the Evelina London Childrens Hospital. Prior to that, Andrew held leadership roles at Hillingdon Hospitals Charity, The King's Fund and Macmillan Cancer Support. Alongside this, Andrew is Chair of Trustees for the Huntington's Disease Association of England and Wales.
Andrew lives locally, and said "It's exciting to have the opportunity to use my experience at my local NHS Trust. Like anyone in the area, many of my friends and family members been patients here themselves, or have had children born here, so the opportunity to help build SASH Charity into something the community here can really be excited about is great".
For the latest from the charity, follow us on Facebook or for more information, contact the charity office on 01737 768511 (x 1295),
You can follow Andrew on Twitter @andybickerdike