As mothers day approaches, the East Surrey Hospital neonatal unit is celebrating a special delivery - five state of the art incubators for premature babies, thanks to the support of the local community in Surrey and Sussex.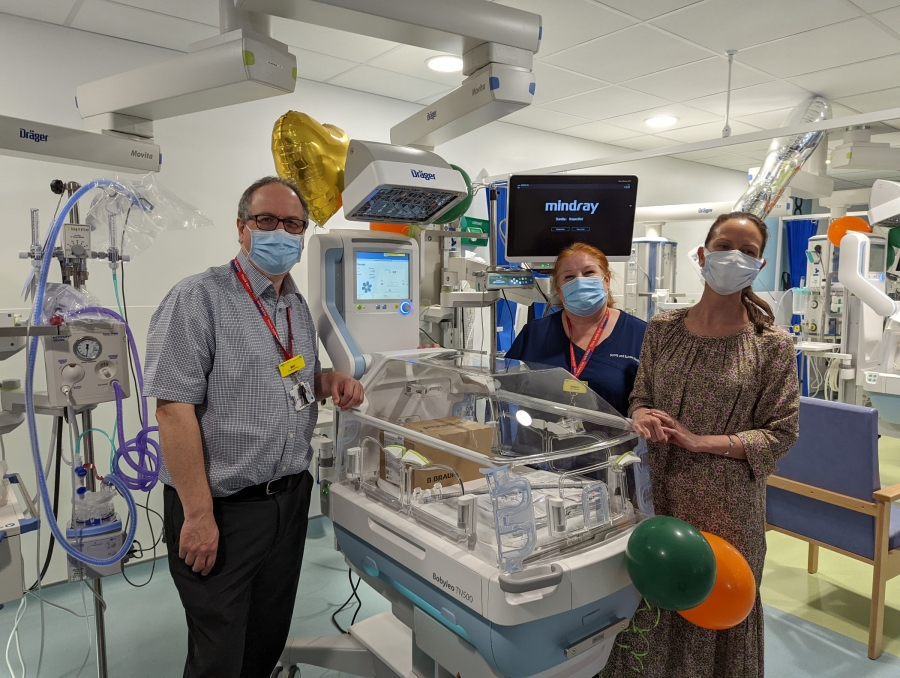 The team in the hospital's neonatal unit care for roughly five hundred premature or unwell babies from Surrey and Sussex every year. The babies and their mothers are cared for by the unit for anywhere between a few days, and up to three months, until they are well enough to go home.
The new incubators have been funded by donations to SASH Charity, the hospital charity, with the final two arriving just in time for mothers day. The charity's neonatal unit fundraising appeal, Olive's Appeal, is inspired by six year old Olive Murray, who spent more than three months in hospital at the start of her life having been born early. Olive is now six, and has helped raise funds herself, including taking part in a sponsored run at Run Reigate, and raising funds at her school nativity play.
Olive's mum Keata (pictured above, helping deliver the final two incubators) says

"There could be no greater gift to Mum's currently in the unit and future neonatal Mums than these incubators!

They offer preemies a highly secure and supportive new home to finish growing as well as high accessibility to comfort hold and change nappies for Mums (and Dads!).Three things that were so important to me when we were on the unit.

I am beyond thrilled that we have reached this milestone!"
Alongside generous fundraising and donations from the local community, the appeal has received support from the Morrisons Foundation, and the Reigate based Peter Harrison Foundation.
SASH Charity is now also working with local families and the team in the unit to help further enhance the facilities for families who need it, and hopes to help enhance two overnight rooms in the hospital, where parents often stay for a few nights before being able to take their new baby home for the first time.
Alongside Olive's Appeal, donations to SASH Charity help all areas of Surrey and Sussex Healthcare NHS Trust. This year the charity also hopes to help refurbish the chemotherapy suite in East Surrey Hospital, and to create a new staff room for the 200 staff in the Emergency Department – one of the busiest in Surrey and Sussex.
To find out more or to donate, visit www.sashcharity.org