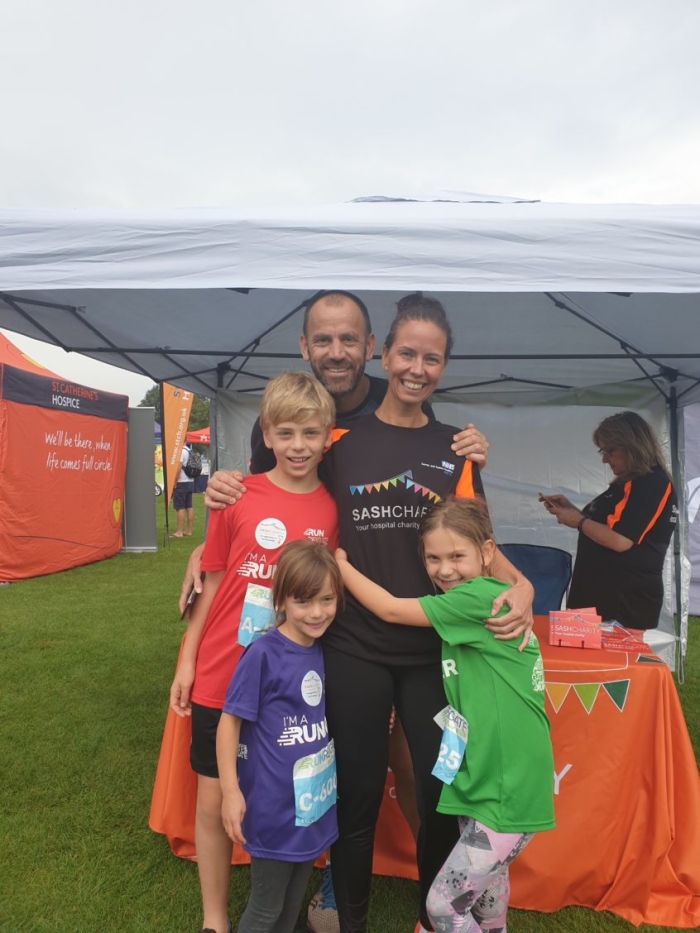 When Olive Murray was born almost 4 months prematurely in 2016, she received intensive care, and spent a long period in the neonatal unit at East Surrey Hospital until she was strong enough to go home for the first time.
This month, Olive (now five years old), and her mum Keata have both taken on running challenges to raise money to provide a state of the art incubator for other babies at the hospital which looked after Olive – raising money for the neonatal unit appeal inspired by them – Olive's Appeal.
Keata says: "Olive's journey was mammoth and a marathon and one that we will never forget. Since the back end of the year Olive was born we have been working with the staff in the neonatal unit to attempt to help other parents who suffer the same worrying and unexpected start to their baby's lives. In 2019 the hospital launched Olives Appeal in an attempt to raise as many charitable funds as possible for a brand new neonatal unit and all the equipment needed to make it the best that it can be for babies born prematurely from Surrey and Sussex – around 500 babies every year at East Surrey Hospital.
This year we are taking on our biggest challenges both physically and financially for Olive's "very own" Appeal. As a family (including Olive!) we took part in Run Reigate on 19 September, and now we (not the kids) will also be taking on the Virtual London Marathon on 3 October in a big push to raise money for a brand new top-of-the-range incubator for the unit.. These incubators support babies like Olive who are considered micro-preemies and who need absolutely every bit of lifesaving support they can get to get strong and home to their Mums & Dads"
Ingrid Marsden, Neonatal unit matron at East Surrey Hospital said "Olive's Appeal was inspired by Olive and Keata, who do an enormous amount to raise funds for the unit, and to support other families through fundraising for the hospital charity SASH Charity. The new incubators help us provide the highest standard of care and comfort for the babies in our care, and do really lovely things such as being able to play a recording of the mother's voice to the baby, if we can raise sufficient funds we also hope to enhance the comfort of rooms where parents stay overnight alongside their baby".
Olive's Appeal hopes to raise the necessary funds (£48,000) by Christmas – an amazing Christmas present for families who find themselves in the unit.
To support Keata and Olive, and donate to the East Surrey Neonatal Unit Appeal visit https://www.justgiving.com/fundraising/forolivemurray