We are excited to announce the next phase of improvements coming to SASH thanks to the support of our local community.
Through the pandemic, your donations have helped staff with urgent requests (for example providing tablet devices to every ward in the Trust for family video calls with loved ones, and support for staff from a clinical psychologist). Staff also overwhelmingly told us that having places to take a break can be a real challenge and should be a priority, especially during times of social distancing and mask wearing in the hospitals.
Thanks to the incredible support of our local community, we can now announce some major developments at East Surrey Hospital, and across SASH to support NHS staff welfare and help patients and visitors for many years to come.
Staff told us they would like more areas to take a break, whatever the weather. Currently many staff have only very small staff rooms, where social distancing is a challenge. The Pods are two new heated, lit, 'igloos' positioned near the east entrance of East Surrey Hospital, open to all staff at the hospital. They will open at the end of May 2021 (once flooring and furniture are installed), and will contain heating, lighting, windows for ventillation, wellbeing information, and USB points for phone charging.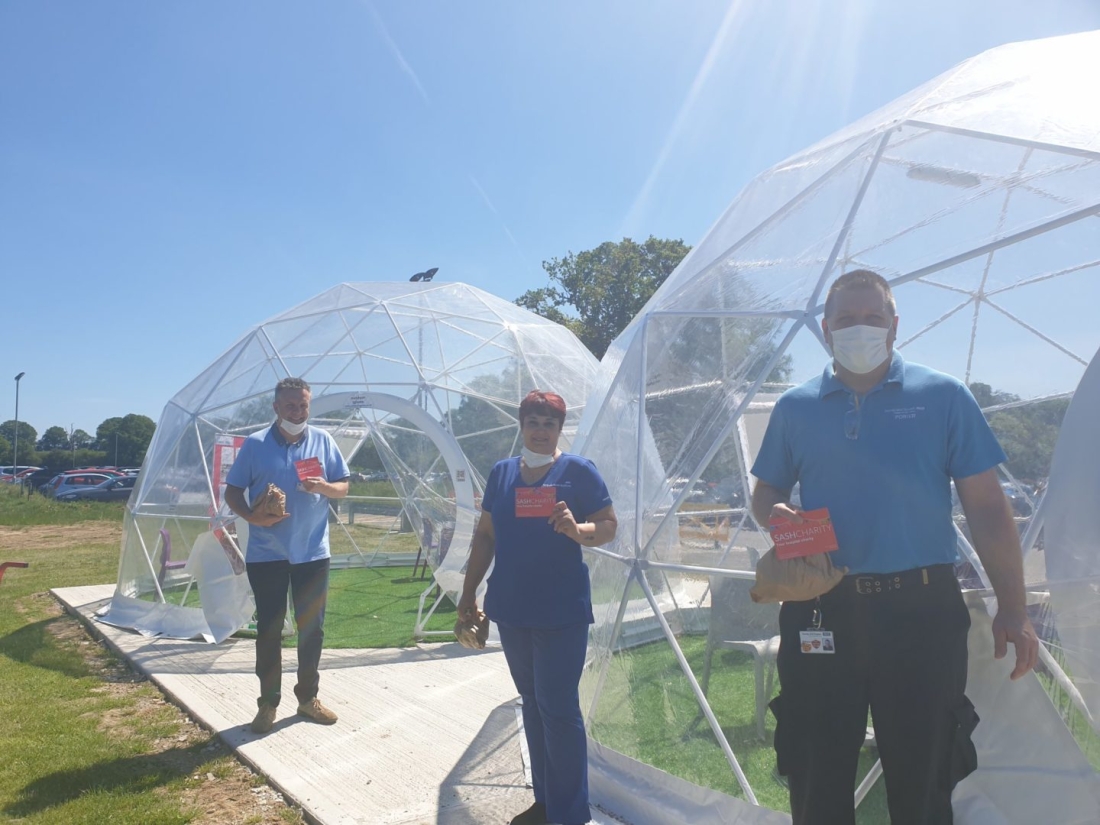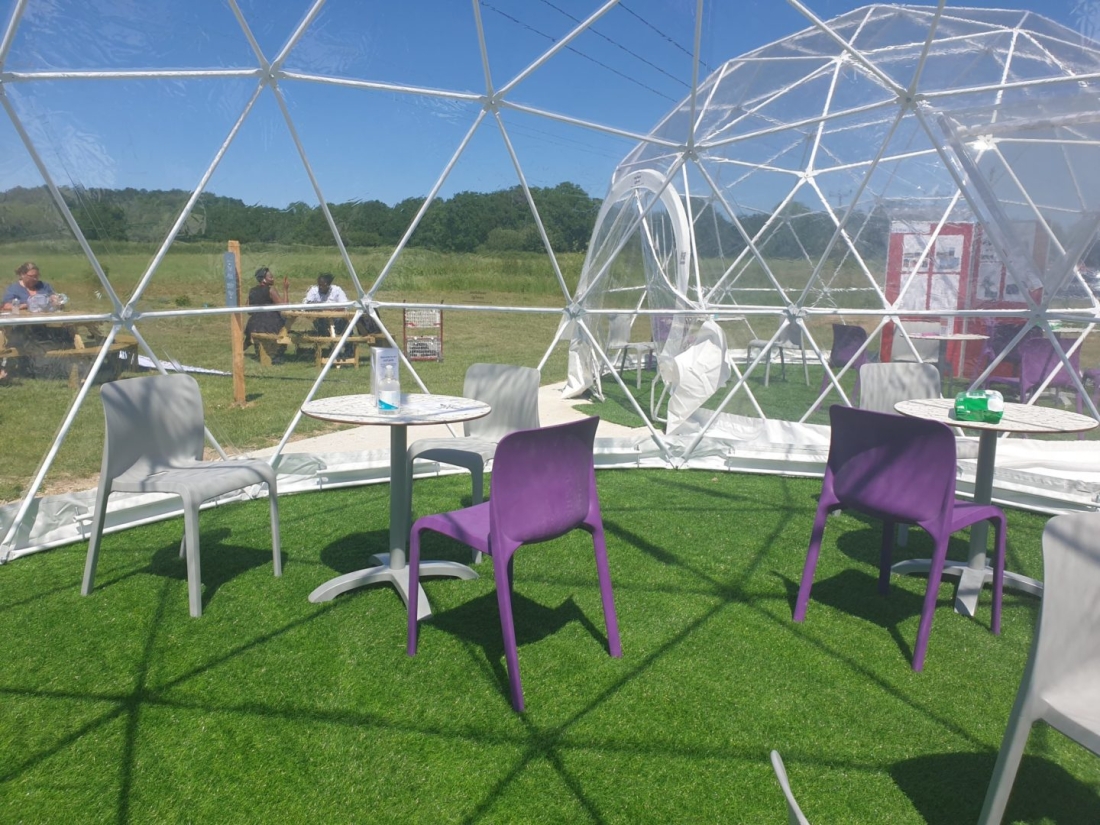 Thanks to the generous support of our local community, we are creating three additional or improved outdoor rest areas for staff. These will provide new areas for people to take breaks, additional seating (including covered areas for when it rains, and shaded areas for when it's hot.
Alongside The Pods, The Glade and The Ponds (see below), we hope to also transform the current Horley Courtyard into a lovely new space for both staff and visitors – The Secret Garden. The Secret Garden is located centrally in the hospital, and will contain new additional seating, covered and shaded areas, additional planting to create privacy and create a space in which staff can take a break, visitors or patients can get some fresh air too.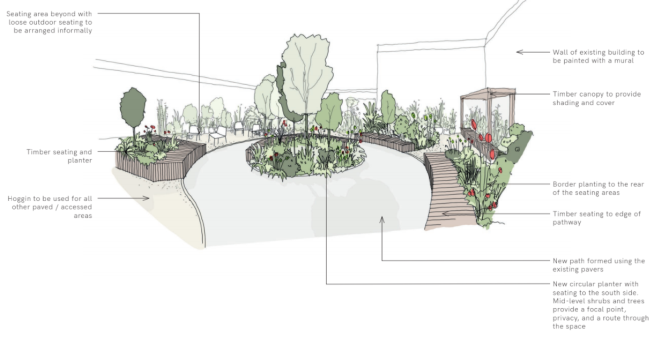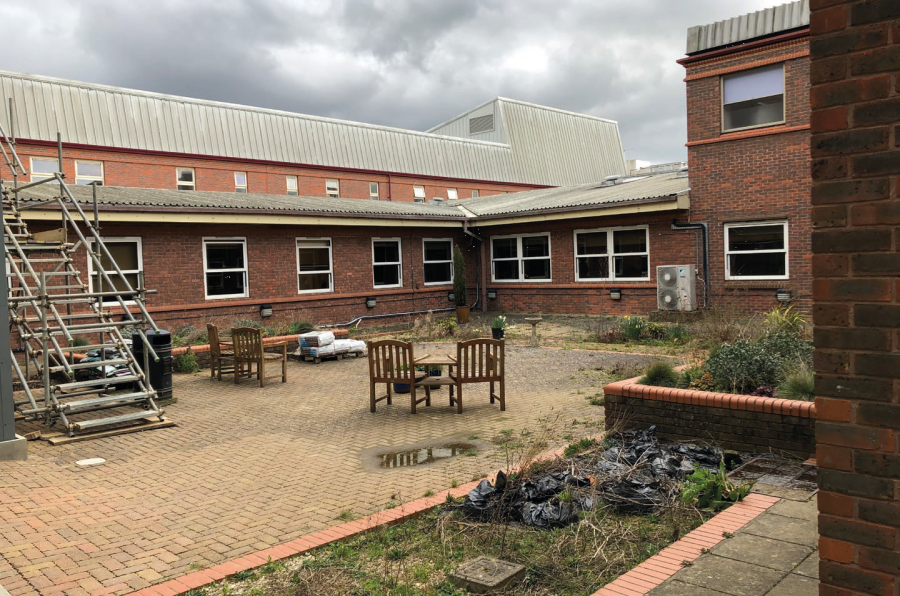 Alongside The Glade, The Pods, The Secret Garden, we hope (funds permitting) to also create another brand new area for people to use. The Ponds will bring to life the area in between two ponds behind the hospital. This will mean all four corners of the hospital have new or enhanced spaces thanks to the support of our local community.
The Ponds will make this area accessible for the first time (it's currently fenced off and overgrown), and will incorporate new seating and planting to allow multiple people/groups of people to enjoy this currently hidden space.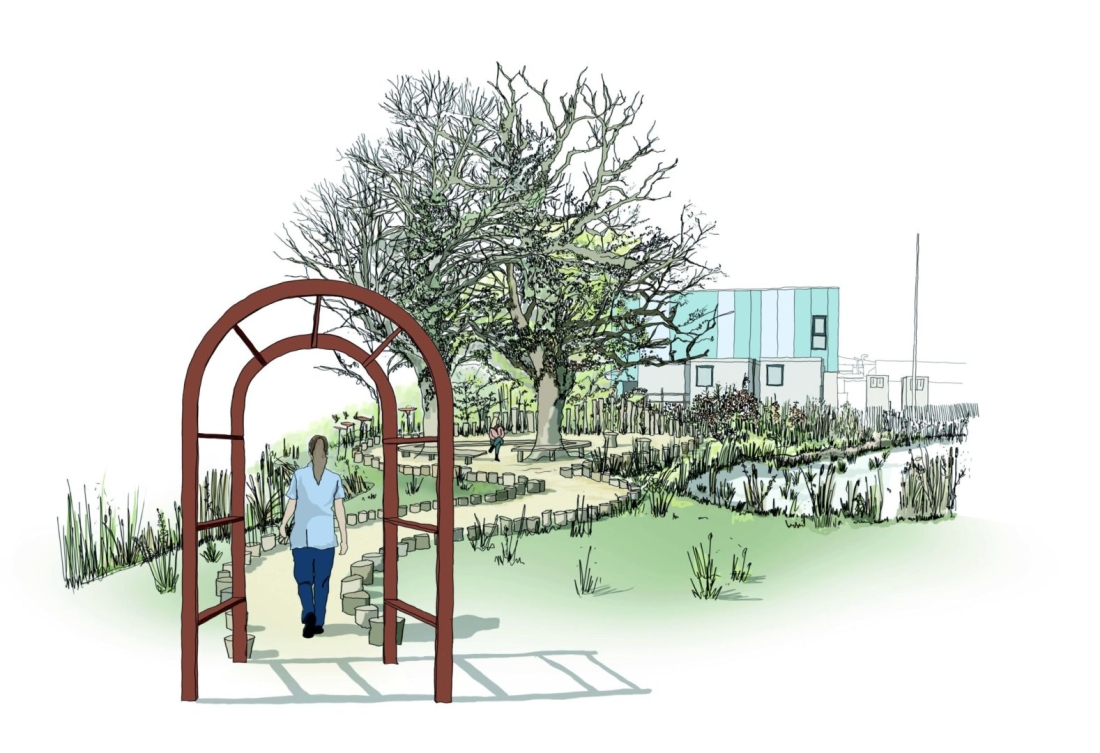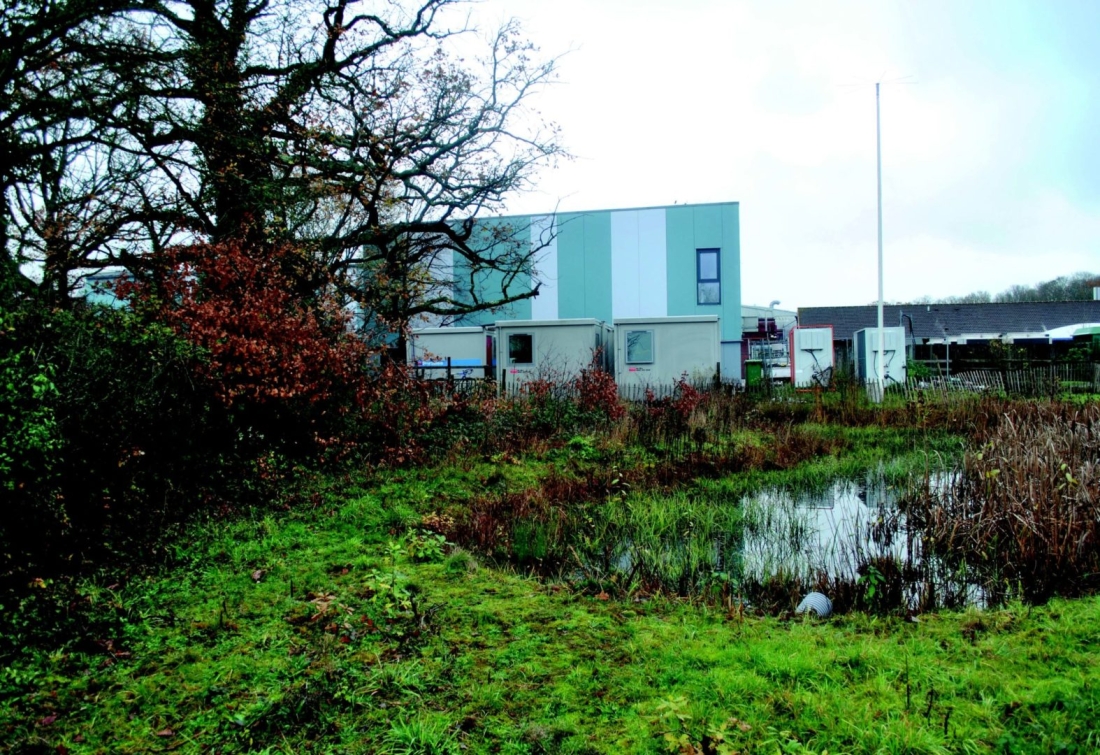 Thats not all…
Alongside The Pods, The Secret Garden, The Ponds and the work on staff rooms elsewhere, we hope to also enhance the area outside the main entrance (which currently has 4 very popular picnic tables) to create more seating, and improved access with a new path so you don't have to scramble up a muddy bank. We also hope to bring additional plants and new trees to the area, so it's a lovely place to sit with colleagues, or for visitors to take a moment.
All of this sits alongside the urgent requests which your donations helped staff with through the first parts of the pandemic, ranging from providing tablet computers for every ward in SASH, for families to have video calls with loved ones, to a new staff wellbeing room, and vital work to understand the psycological impact of COVID-19 on staff, and to support them through individual and group work with psychologists.
Your donations help us go further for patients and for NHS staff here in Surrey and Sussex.