Thanks to you, our fantastic community here in Surrey and Sussex, we've been able to support some brilliant ideas from NHS staff this week. As soon as they're up and running we'll share more photos, but we couldn't wait to tell you! Today we can officially announce that your donations have made possible:
Improvements to waiting areas for children

You are helping improve the waiting areas for children who come to hospital for scans/radiology appointments, both at East Surrey Hospital and Crawley hospital. Thanks to your donations, these waiting areas will shortly be brightened up, with new much more colourful wall murals, as well as toys / games and ipads which can be used safely in the waiting areas despite the challenges of COVID-19. This will be a real help for parents bringing children in for appointments, and a real help for the children too, because it will make their hospital visit distinctly more fun!
One of the areas which will be transformed thanks to you
A live music programme for people in hospital who have dementia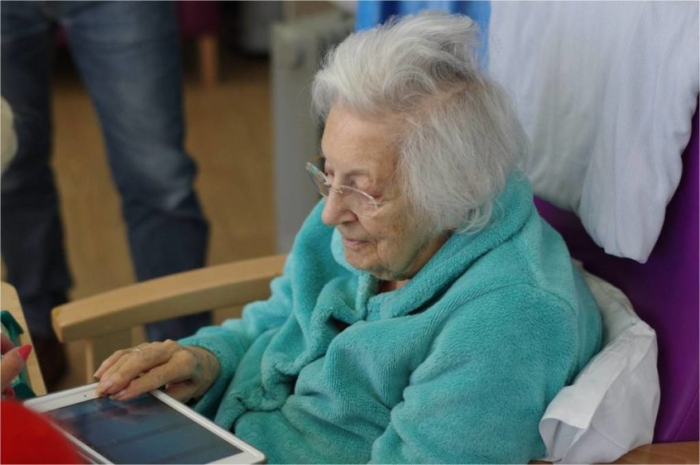 Thanks to your support, we've contributed to a pilot of an adapted programme from Wishing Well Music, which brings live, interactive music into the hospital, using technology in new ways to allow for keeping people safe from COVID-19. This is really exciting as we know the power which live music has to engage people, and draw out their personality, even if they have advanced stages of dementia. Your donations will help us pilot bringing this back into the hospital safely. We can't wait to share the feedback from this.
The new music programme will combine digital technology and live musicians to bring joy to hospital wards at East Surrey Hospital this winter
Helping to make SASH NHS Trust a national leader in patient safety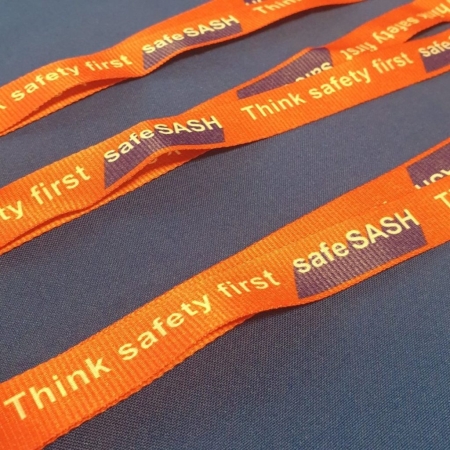 Thanks to you, we've been able to help the hospital go further than would otherwise have been possible in creating an ambitious new campaign 'safeSASH' which will be a creative, trust-wide push in the coming years to ensure staff at all levels, in all types of roles understand the role they can play in patient safety. With the ambition to make SASH one of the safest NHS Trusts in the country. This is important work for the Trust, and we are proud to be able to help it go much further and in more creative ways than would otherwise have been possible.
New lanyards for staff highlighting the launch of the new safe SASH campaign – supported by SASH Charity
Coaching and support for new (or experienced) leaders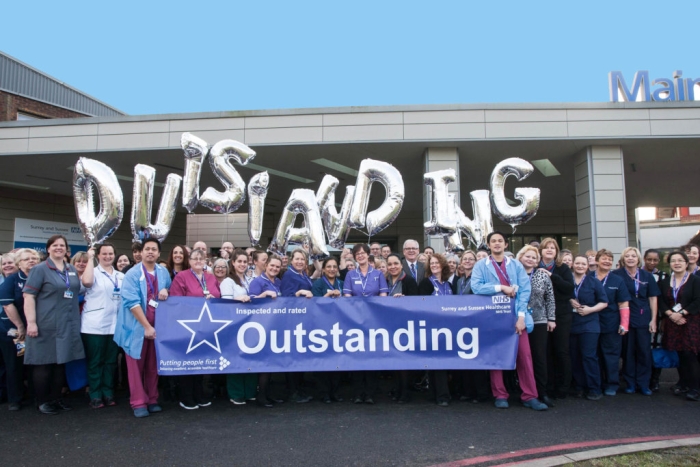 One of the most effective ways to ensure patients get great care in Surrey and Sussex is to help develop great leaders and managers to shape the services. To help go beyond the training and leadership development available normally, SASH Charity has established a small fund to support a coaching programme for people moving into key leadership roles.
Helping new leaders be the very best they can be. (Team photo taken pre-COVID19)
Three brand new incubators for premature or unwell newborn babies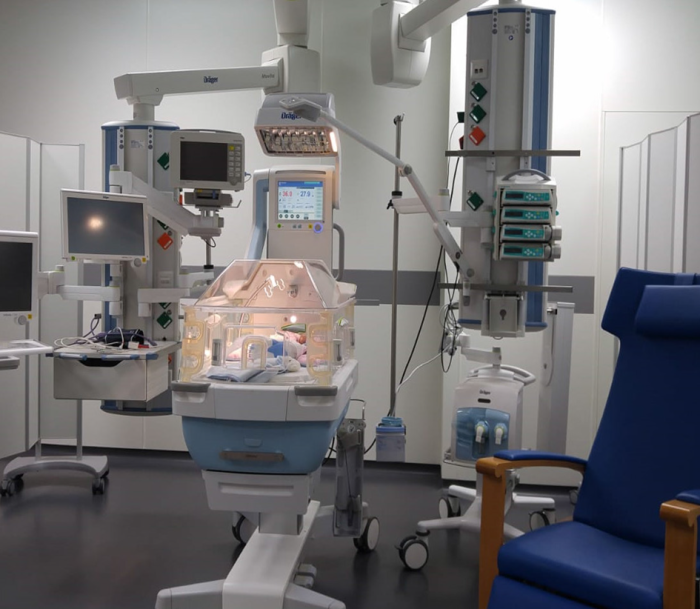 Thanks to your donations, and significant grants from the Reigate based Peter Harrison Foundation, and Morrisons Foundation (of Morrisons Supermarkets fame), we are hugely excited to report that we have been able to fund THREE brand new BabyLeo incubators for premature or very unwell newborn babies from Surrey and Sussex.
These are being funded through our neonatal appeal, Olive's Appeal, which is named after Olive, who spent almost four months in the neonatal unit at East Surrey Hospital.
We are pushing to raise the funds for another two such incubators in the coming year, as well as then helping enhance the overnight rooms in the unit where parents stay next to their premature/unwell newborns.
For more info on the neonatal appeal, or to donate now, visit the Olive's Appeal webpage or text OLIVE 5 to 70085 to donate £5. (Text costs £5 plus one standard text message).
The first three incubators funded by Olive's Appeal are now on their way.
Baby Olive (who is now 4!) and mum Keata who inspired Olive's Appeal
Your donations and fundraising make these things possible, and we are hugely grateful.
For more examples of how your donations help click here and for the very latest you can follow @SASHCharity on twitter, instagram, facebook or linkedin.
Alternatively, to help us do more for patients and families in hospital please DONATE NOW.