A group of firefighters from Gatwick Airport Fire and Rescue Service have raised more than £2,300 for local hospital staff, by completing a relay marathon run on the airport's main runway.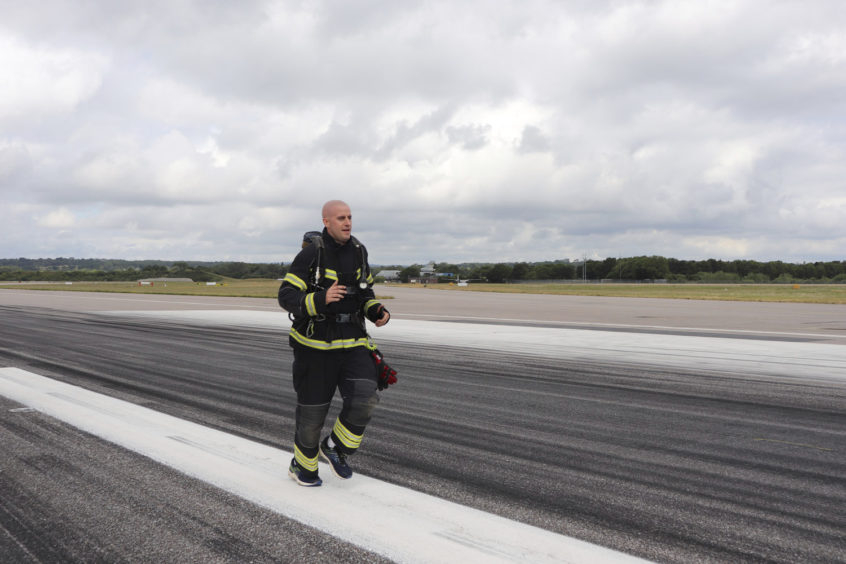 Thirteen members of White Watch took turns to run 13 lengths of the 3.3-kilometre runway on Sunday morning, along with Rebecca Howells, a nurse from Redhill's East Surrey Hospital, who completed the run in full uniform.
The initiative was first raised by Firefighter James Buckman, who wanted a novel way to support SASH – the charity for East Surrey Hospital, and all the services provided by Surrey & Sussex Healthcare NHS Trust. SASH was chosen by staff at Gatwick as the airport's new charity partner earlier this year.
Station Manager, Steven Bartlett, who supported James in making the run happen, said: "We decided running a relay marathon on the main runway would be something a bit different and, with many flights resuming this week, not something we are likely to get the chance to do again.
"The support has been fantastic and we are really grateful to all at Gatwick who have contributed in some way to making this event possible, and of course to all those who have donated."
Rebecca Howells said: "I was so excited to hear about Gatwick staff voting to support our hospitals as the airport's new charity partner, and this run was a really unique opportunity. It was great to be able to help raise some funds and to say thank you to the firefighters and everyone at Gatwick."
The event also formed part of SASH's Get Active challenge, in collaboration with Run Series – the organisers of Run Reigate and Run Gatwick events – which asks people to use their allocated daily exercise to help reach a 30,000-mile target, through running, walking, cycling, home workouts or online classes.
Donations are still being welcomed and can be done through White Watch's Just Giving page. https://www.justgiving.com/fundraising/whitewatchgatwickfire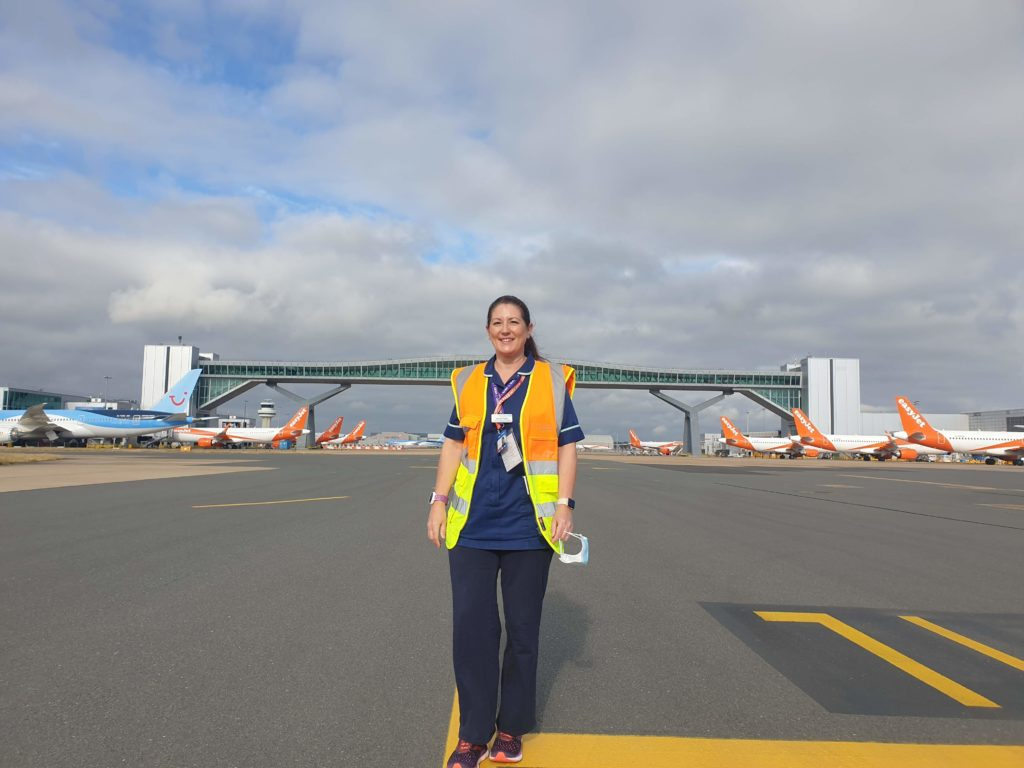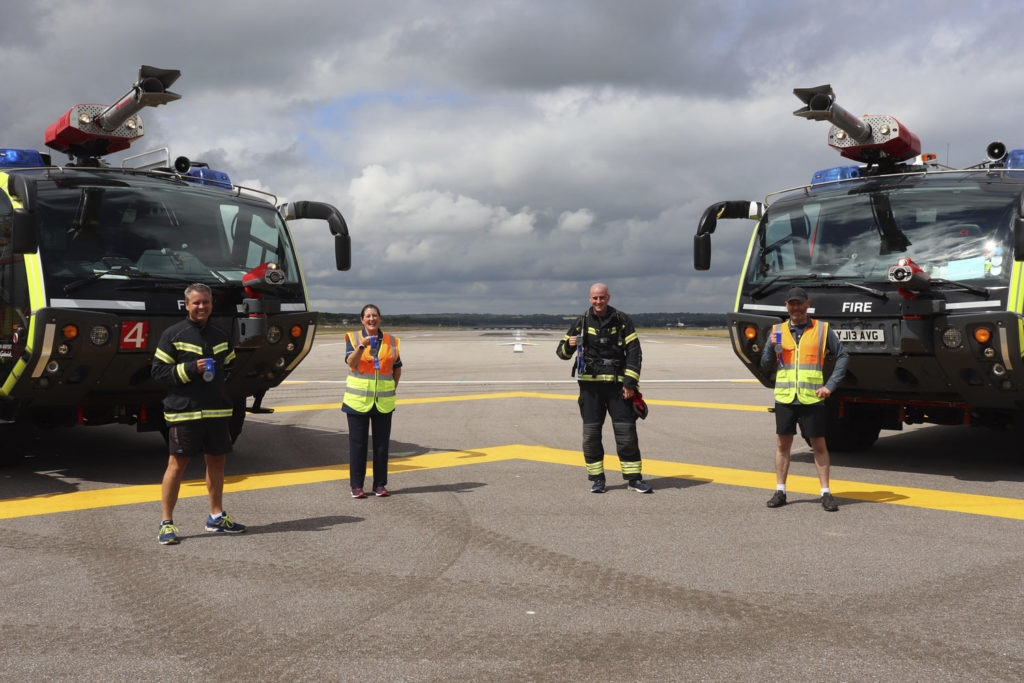 For more on how Gatwick Airport supports our local hospitals visit our Gatwick Airport and SASH Charity page.