In response to huge support from the local community, we have officially launched an appeal to help support the NHS staff who are going above and beyond in providing outstanding care for patients and local people, during the unprecedented challenges posed by coronavirus.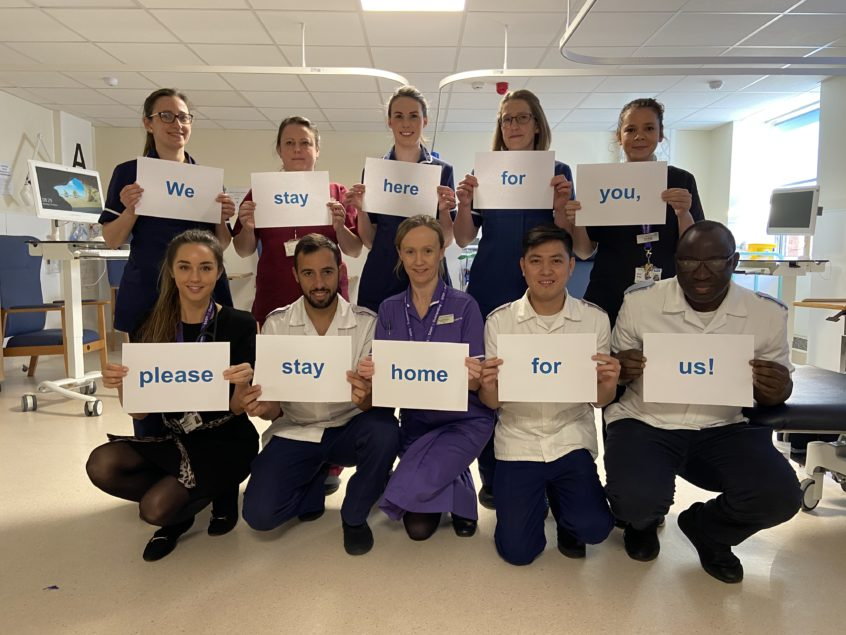 Staff at East Surrey Hospital, Redhill, and across Surrey and Sussex Healthcare NHS Trust (SASH) are (along with colleagues across the NHS) facing an incredibly challenging period. Teams are reconfiguring services, providing additional intensive care space, and retraining and redeploying people into different roles to ensure that our local NHS can provide the best possible care for people who need it most.
The fundraising appeal is a chance for local people to directly support SASH hospitals and the staff who work here.
Andrew Bickerdike, fundraising manager for SASH Charity said: "It's incredible to see the support for NHS staff, and we are hugely grateful for the support of a huge number of organisations and individuals in our community.
We are working closely with colleagues to support staff across our hospitals, and get your support where it's most needed. We will be supporting trust-wide initiatives to support staff welfare through COVID-19, as well as backing staff who have great ideas. We've also now launched a new quick access fund for staff who require small amounts of charitable funding. We also hope to (with the support of the community) build a small budget to fund social events for staff once the worst of this passes, by way of a thank you from our community"
Full information is on our donations page here.
If you would like to support the hospital staff, please donate now at https://www.justgiving.com/campaign/SASHCovid19 and leave a message of support.