Monday 5th July 2021 marked the NHS' 73rd birthday and this was reflected by the outpouring of love and support nationally for our amazing NHS staff.
The hard work evidenced throughout our local hospitals has contributed to the care, support, and selflessness in caring for our patients; whilst being there for one another throughout such a challenging time. These efforts have been recognised nationally from well-known celebrities such as Stephen Fry and the England Football club, as well as those who work in our incredible local communities and SASH Charity partnerships.
It was incredible to have the support from Sue Lumley, community champion for Morrisons in Reigate, who had organised a generous afternoon tea for members of staff to attend. Those who attended said they were made to feel "so special".
The afternoon tea party presented by Sue was wonderful, bringing a smile to colleagues that had supported the Trust greatly throughout the pandemic. Goodies were also shared amongst some of the wards on the day to assist their NHS Big Tea celebrations, courtesy of Sue and the team at Morrisons in Reigate.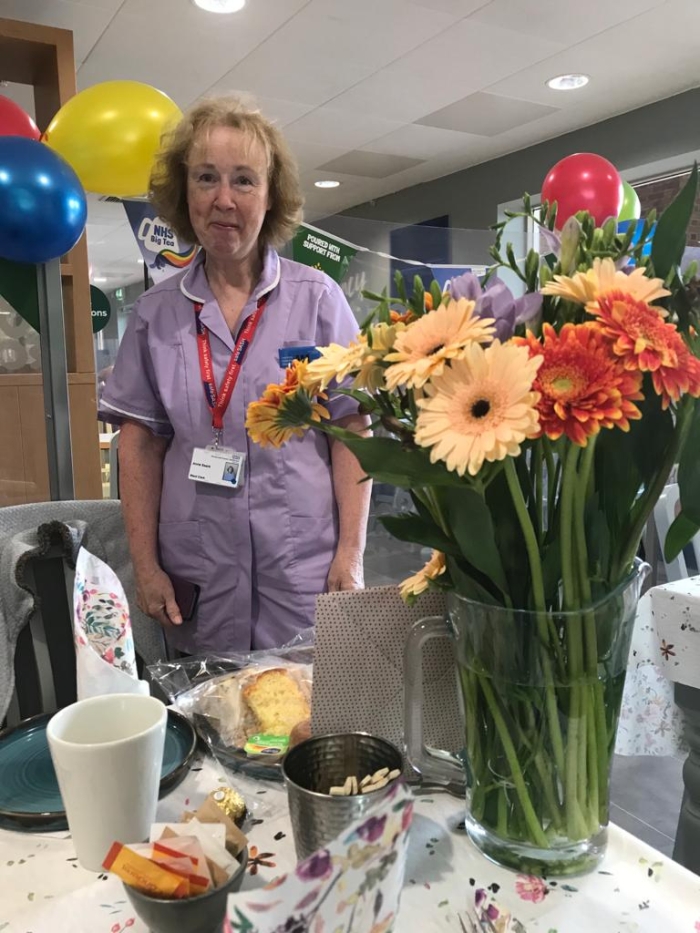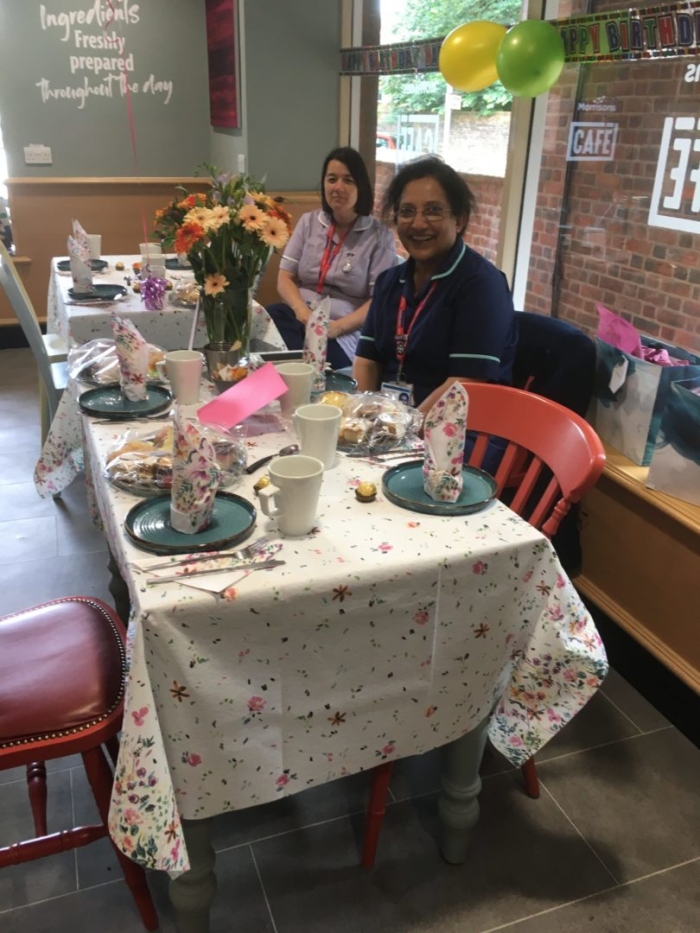 Our charity partner at Gatwick Airport had a whole host of colleagues involved to celebrate the day, even the infamous Gary Gatwick bear joined in on the NHS Big Tea celebrations. Alongside this, they kindly donated money can't buy experiences to be raffled, where all donations raised will support our local hospitals.
It is wonderful to have such visible support from our charity partner and we look forward to what the rest of the year will bring.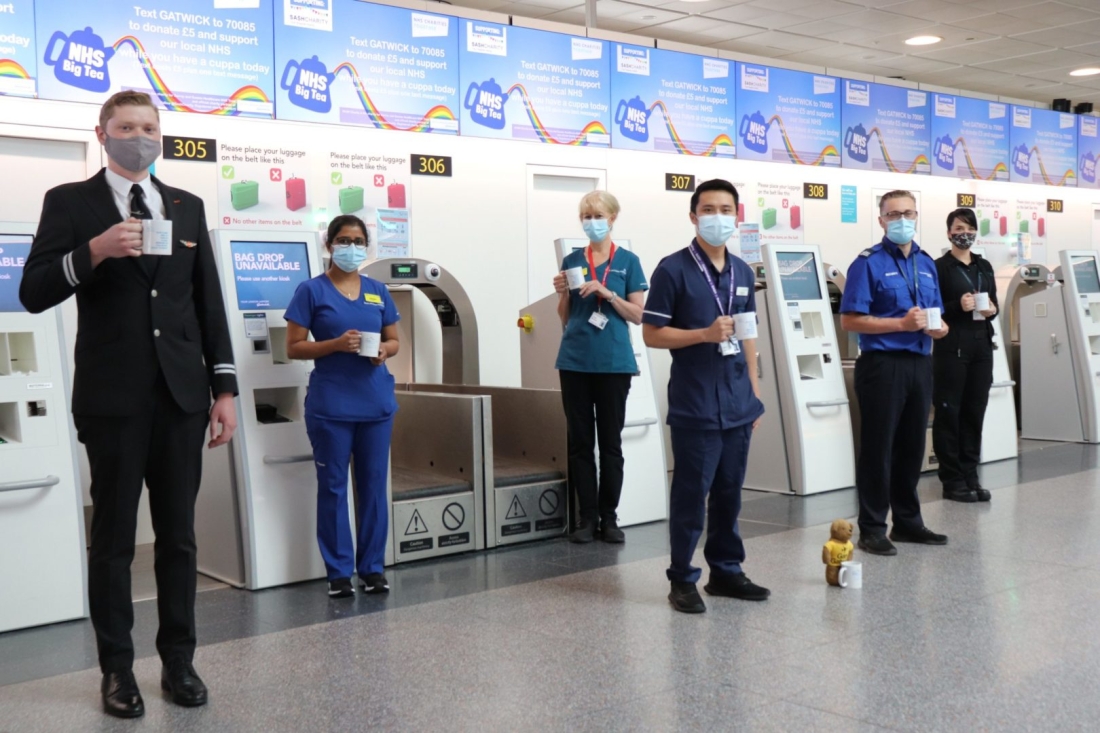 No tea party is fit without tea!
SASH Charity went on a mission to deliver tea bags and tea party props to support teams in taking that well-deserved rest. Our message of ' you can't spell team without tea' and landmark mugs were delivered across teams to make a great new addition to staff rooms. Hampers were available through a fun game of tea-pong to assist in the celebrations and delivered to all sites at East Surrey, Horsham and Crawley hospitals.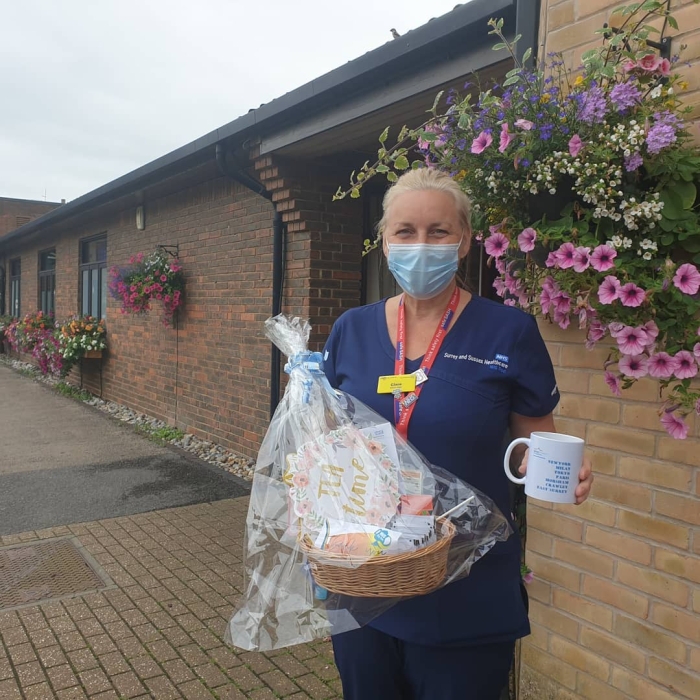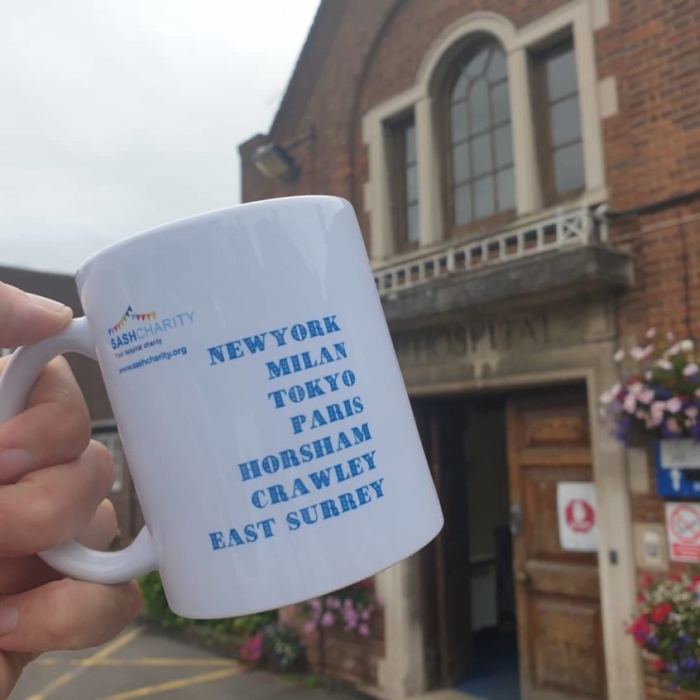 The kindness of our local communities was tea-riffic and a special thank you to Nutfield Priory Hotel and Spa for donating an afternoon tea for two, for a member of our NHS staff to enjoy.
We cannot wait to see what next year's celebrations will bring!