Imagine if we invited everyone….
The Big Thank You 2022 bought together thousands of health and care workers from across Surrey and Sussex, to thank them for their work through COVID-19 and now. From community pharmacists, to care home workers, from nurses, to GPs, hospital porters, consultants, and charity workers. Anyone working or volunteering anywhere in health or care in the area was invited.
With three days and nights of live music and entertainment, this family friendly festival was unique nationally, and built upon the success of a 2021 event organised and funded by SASH Charity for hospital staff and their families.
This year we extended the invitation to not only colleagues from SASH NHS Trust and their families, but also to colleagues from across the health and care system in Surrey and Sussex, because although we are the hospital charity, it's only through the whole system working together that people can receive great care. A steering group including colleagues from across Surrey and Sussex health and care helped shape this year's event.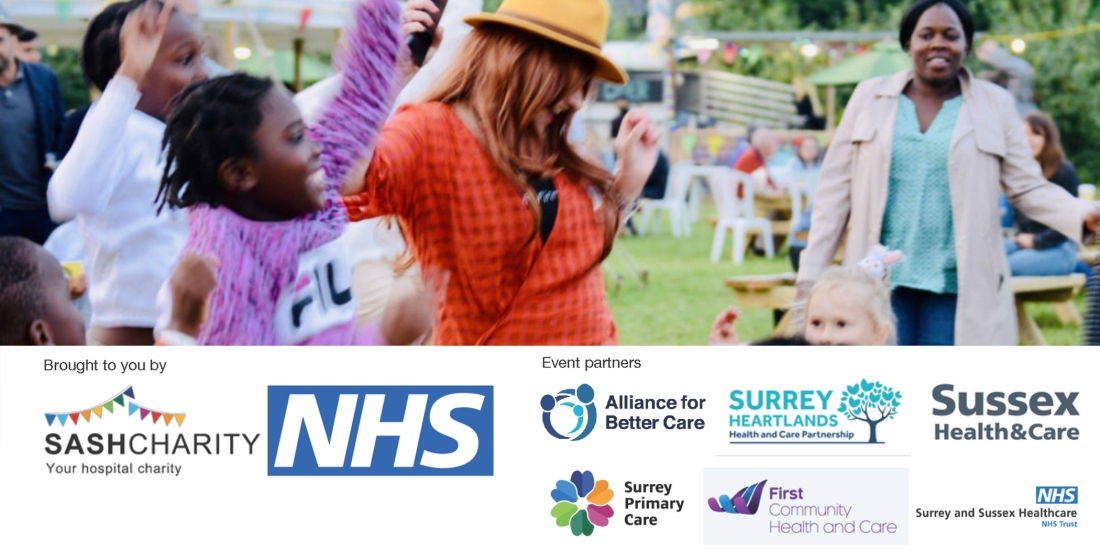 Over 53 organisations were represented at the event. Here are the top 100 job titles (of over 700!) or people who booked tickets at the event.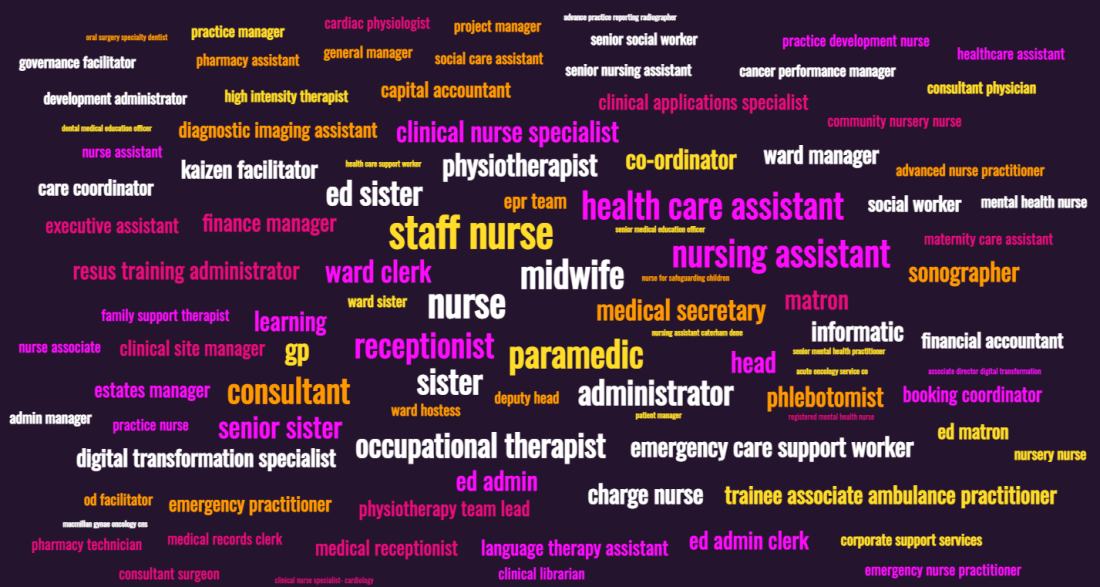 Once again we are hugely grateful to the team at Flower Farm, Godstone, particularly to farmer Patrick, and Anton, for their incredible generousity, lending us the farm for the weekend, staffing the event, and organising an incredible weekend. Without the farm's support the event simply would not have been possible.
SASH Charity is really proud to have been the main funder of the event, providing three days of live music and entertainment. As well as keeping ticket costs to a minimum for attendees, donations to the charity's 'pay it forward' scheme helped provide free tickets on request for people who otherwise couldn't afford to come.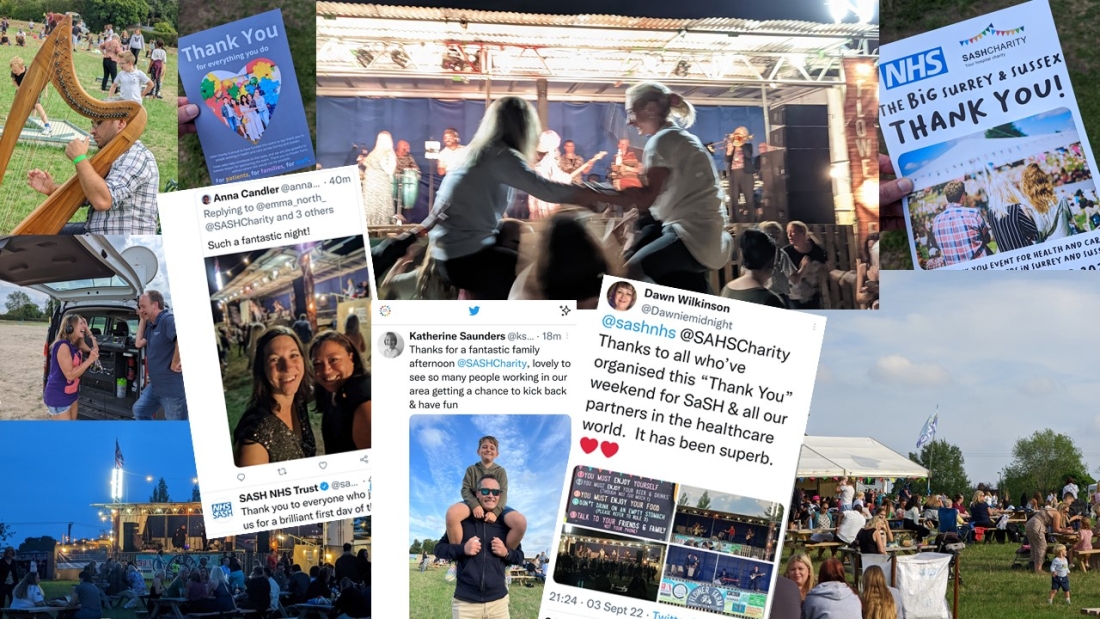 Alongside live music, the Big Thank You festival included childrens entertainment, ranging from a circus skills area, to facepainting, balloon animal making, and family friendly comedian (and star of Britain's Got Talent) Jonny Awsum.
We were blown away by performances from the likes of Ultrabeat (whose members have played for Rihanna, P!nk, Justin Timberlake, Dua Lipa, Rita Ora, Stormzy, to name but a few), MIB band (who played to tens of thousands in Hyde Park for the wedding of the Prince and Princess of Wales), The Marley Experience (who played Wembly Arena recently...) and many more. Alongside professional bands, we were grateful to members of staff and their families who play in bands, a number of whom also came and performed. Pictured below are the vintage singing group the Angel Delights, including SASH NHS Nurse Rebecca.
It was genuinely moving to see people from over 53 health and care organisations across Surrey and Sussex enjoying the event. Check out local GPs Pramit and Jonathan with SASH NHS Trust's Director of Strategy, Anouska in this video.
Special thanks go to….
It's only thanks to your support that we can be creative in supporting staff welfare at times of such huge pressure on everyone in the health and care system.
We are hugely grateful to supporters of SASH charity, including specifically to the Shanly Foundation, who provided a grant towards the event costs, and to the event's headline sponsor, London Gatwick Airport. Gatwick are big supporters of SASH Charity, and as part of our partnership with the airport, kindly agreed to be the headline sponsor of this unique event.
Alongside this, and the incredible generosity of the farm, we'd like to say a huge thank you to Steve Wallis and the team at Southdown Buses, who kindly provided free bus travel all weekend for health and care workers coming to the event, and a free shuttle bus for event attendees in the evenings too.
And of course - thank you to the musicians and entertainers who made the event so special.