Taylor's mum, Michelle kindly shared their story. Michelle also took part in Run Reigate to raise funds for our neonatal unit.
My little miracle was born at East Surrey Hospital in August 2015. Taylor was born sixteen weeks too soon and weighed a small but mighty 1lb 4. I was told it was less than 50/50 whether he would survive his first hours of life. Due to having a caesarean under general Anaesthetic and being so poorly my recovery time before I could meet my little one was a couple of hours. This amazing Neonatal Unit got Taylor through his first few hours of life and stabilised him so that he could travel to a Level 3 NICU.
Unfortunately due to Taylor's complicated stay in NICU he took a lot longer to return to ESH NNU than anticipated, but when he did eventually come back to the Unit they did everything they could to get Taylor home with us, just in time for Christmas.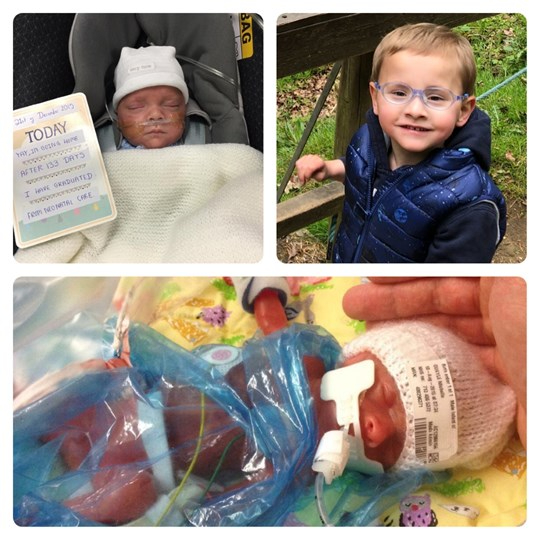 Every year nearly 500 babies need special care from East Surrey Hospital at the very start of their lives. Many are very small, fitting in the palm of your hand . Some need to stay in hospital for months before they are well enough to go home. East Surrey Hospital are building a brand new unit so they can get the very best care.
I'm running Run Reigate to help raise funds for state-of-the-art equipment and better facilities for their families. Donations will help provide additional equipment including top of the range neonatal incubators, which enhance the comfort of babies, and allow easier contact between mums & dads and the baby, alongside helping to create comfortable family rooms which provide vital rest for those who stay in the unit.